Precision Correction in Digital PWM Modulators - Free Webinar
Wednesday October 2 at 12 noon PDT (3pm EDT)
Digital Modulators have precision limits that arise from the limited timer clock rate of microprocessors and digital signal processors. Possible effects on the control of the power converter includes
Poor steady state tracking

Limit cycle oscillation from slip-strike

Reduced stability margins and possible instability
In the webinar these topics are explained
Timer precision

PWM Quantization

Variable Period Oscillator Quantization
Precision extension as a solution to digital modulator issues
Designing the digital modulator
Register by completing the form at the right. Press the register button to finish.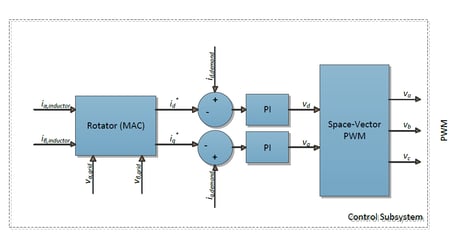 ELMG Digital Power are offering you the opportunity to attend our regular webinar on Digital Power Electronics.
This is an hour webinar details the accumulated ELMG Digital Power experience with digital power electronic development platforms.
Join ELMG Digital Power's regular monthly Digital Power Webinar and expand your Digital Power knowledge and expertise.
The webinar will be hosted and presented by Dr. Hamish Laird ELMG Digital Power's CTO Hamish has 25 years experience the design and implementation of varied digital control systems and IP for power electronics.
This exciting opportunity is free and includes a 15 minute Q&A session with Dr. Hamish.
The webinar is scheduled for October 2nd 2019 at 12 noon PDT (3pm EDT).
Click the register button after filling out your details.